NEED TO OBTAIN EXEMPT STATUS?
NEW TAX EXEMPT ORGANIZATION SPECIAL!
PUT A CPA ON YOUR TEAM!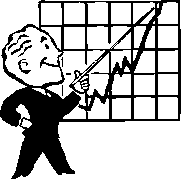 COMPLETE APPLICATION FOR
NOT-FOR-PROFIT/501(c)(3) STATUS
STARTS FROM $1,200
Payable at $300.00 per Month for Four Months
(Ask about prepay or credit card discount)
We at Stephen M Musco & Company, PA have assisted hundreds of nonprofits to obtain their exempt status and thus go on to fulfill their mission.
Obtaining exempt status from the IRS for your organization is a complex process and a  specialized skill.  Do not try it on your own and end of paying huge amounts to unqualified people and fail to obtain exempt status.  You will be eligible to receive donations as soon as you file your application through us electronically.
Call us or email:
941-914-1866
email: sue.kelly@muscocpa.com